Briefing
Dispatches from the front lines: legal design in the real world
23rd October 2019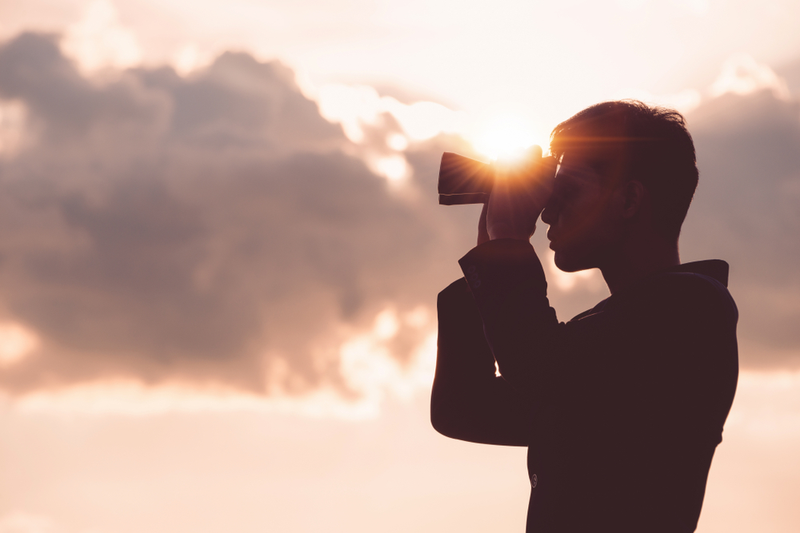 Design thinking. Legal design thinking.
Terms we hear with increasing frequency. A quick look on Google Trends will show that the search term "design thinking" has more than doubled in interest over the past five years. But what does it really mean for legal professionals at the coalface? The best way to get that answer: ask our people. With over 2000 lawyers embedded into in-house teams, our LODs have a collective perspective that few can match.
The LOD Pulse is a real-time view from the boots on the ground, far from any ivory tower. Our Pulse is intended to fill the much–needed gap between what we see on the conference circuit and the realities of the day-to-day. For our previous Pulse post, please read: Dispatches from the front lines: what's actually happening in the world of Commercial Contracting
For our second Pulse, we focused on Legal Design and asked 90 LODs for their views on what they are seeing day in day out.  Here is what they shared:
1. The majority have not heard of legal design…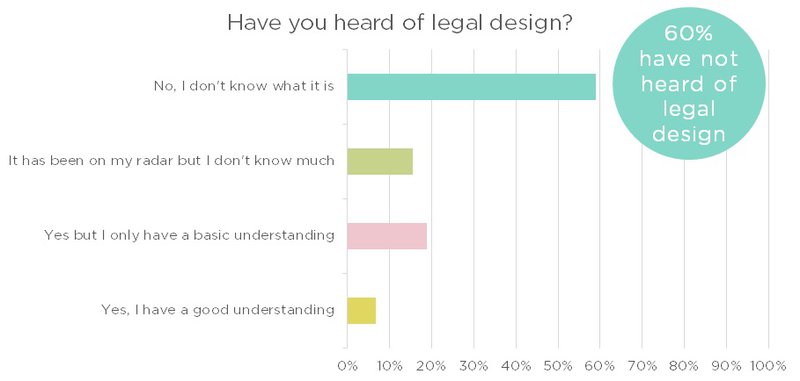 2. Once legal design was defined, the vast majority view it as essential or important…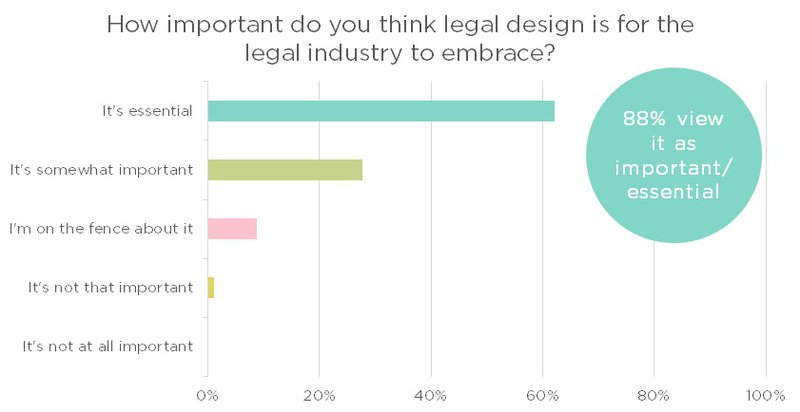 3. With the vast majority viewing legal design as helpful, we asked what were the top ways to use it…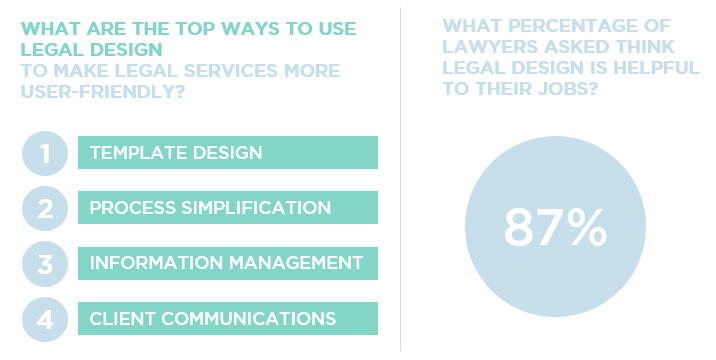 Our perspective
LOD presented a version of these results, combined with our experience of working with Hatch at Legal Geek in London 2019. Melding our Pulse results with our collective experience of using legal design with clients around the world, here are our 3 simple takeaways for legal professionals interested in legal design:
When designing legal content – think about your audience and how they prefer to communicate. Maybe visuals are better than words?
The clearest focus we're seeing at the moment is on templates – this could be a good starting point for you to think about in your organisation.
We need to avoid "legal design thinking" becoming so zeitgeisty that it loses any real impact – focus on how it can deliver measurable improvements
Having lawyers and design specialists globally world working with world-class companies on simplifying legal through design, we're more than happy to share our perspective, so don't hesitate to in touch with Jemima Harris (APAC) or Stephanie Stevenson (UK/EMEA).