Briefing
The rising sea – how financial services legal departments are managing in 2019
10th April 2019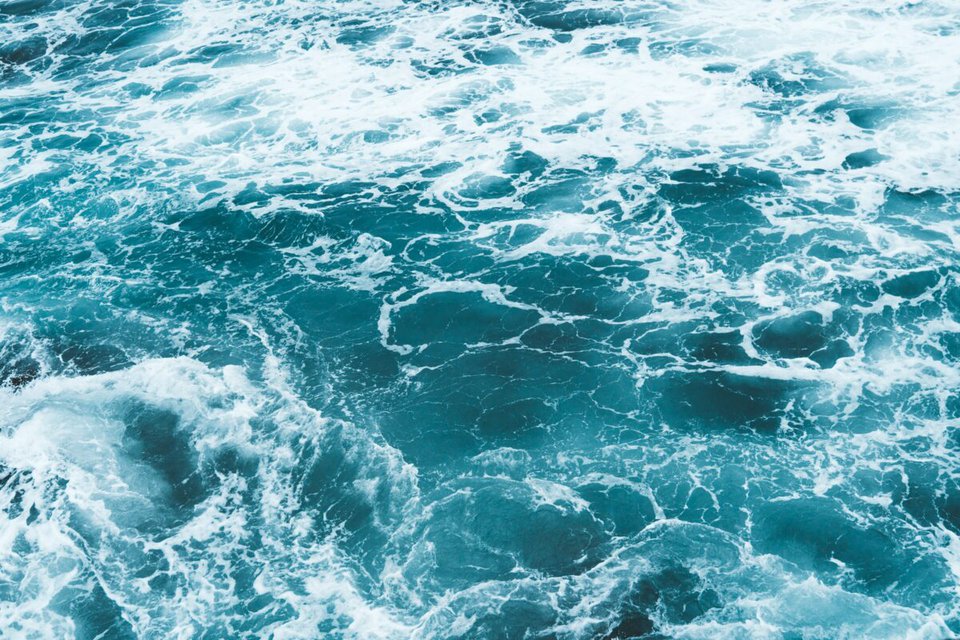 What does it mean to be an in-house lawyer in 2019? What are the issues and trends that preoccupy legal departments based in London, the UK and around the world? After attending The Lawyer's In-house Financial Services conference, we've distilled four key themes.
Regulation
It's quickly becoming hackneyed to say that the level of regulation facing corporate legal departments are growing. But it's not just growing, it's rising rapidly and threatening to drown even well-ordered and disciplined legal teams. The UK regulatory framework is viewed as intensely burdensome and there was a widely-held belief that this environment is stifling growth and the ability to innovate.
Coming from the start-up or early-stage company perspective, this is framework is even more claustrophobic. And while these developing companies might initially grow out of a lighter touch regulatory environment, once they scale and grow they need to think much harder about launching new products due to the cost and time of compliance. There was a broad consensus that regulations need to be tailored better – a one size fits all approach doesn't seem to work.
If there is any silver lining on this theme, a plurality of lawyers present believe (maybe hope) that we've now seen the high watermark of increased regulation.
During IHFS, we hosted a roundtable on the topic of regulation and thanks to the collaborative effort of more than 40 GC's and Heads of Legal we were able to produce our best practice guide on tackling complex regulatory change.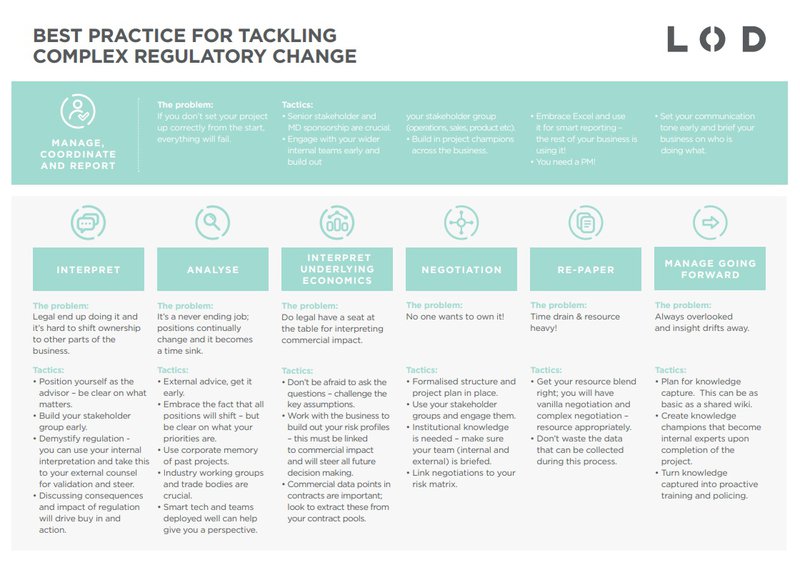 Don't say B*****
While regulation is a persistent and growing concern, the ongoing slow-motion tragi-comedy of Brexit brings a new level of uncertainty to legal teams. We even heard some lawyers talking about how it makes GDPR look "very straightforward".
But it's not all doom and gloom, one of the consequences of this strong uncertainty has been the elevation of legal departments to strategic business advisors. We're seeing legal teams being heavily relied on for guidance and leadership. Crisis always brings opportunity.
L/IBOR
The upcoming shift away from IBOR to Alternative Reference Rates (ARRs), sometimes called Risk Free Rates (RFRs), is one of the most dramatic changes in living memory. And if you thought the acronyms were complicated, what they signify is positively labyrinthine – it's a task that should not be underestimated. The Deputy Governor of the Bank of England, Sir David Ramsden, stated: "By some measures the task is on a bigger scale than preparing for Brexit." The move away from "the world's most important number" to a new benchmark rate is one of the key challenges to financial services companies for the short and medium term.
Legaltech
Here at LOD, we're not big fans of shiny, new tech tools. We're far more interested in the smart application of people, process and technology. It's a bit of a mantra. So it was great to hear a sober and practical assessment of legaltech – an understanding that it's not a silver bullet. The legal chorus spoke to the importance of tying a return on investment to legaltech. How can you demonstrate the costs saved by deploying a piece of legal tech? This isn't an easy task, but it's fundamental to earning critical buy-in and to the overall success of a legaltech project. This leads to the final theme of the day…
Effective change management
Bringing about change in any corporate environment is challenging. Making an effective change in the legal space can be a Herculean task. While lawyers generally tend towards perfectionism and caution; financial services lawyers are used to operating in the constantly shifting regulatory landscape. To combat resistance and deploy an effective change, here are a few tips from the various panel discussion and talks:
Doing a short project management course can be helpful, especially to cover financials
Be really clear on who is doing what and clearly define roles
Define what success looks like so you can continually revisit this
The culture of the team is very important and everyone needs to feel part of the vision and seen to be adding value at the strategic level (not just doing low-level stuff or getting bogged down in too much)
Get contractors into backfill so that the in-house team can do better work
Cross-functional and multi-disciplinary teams are important to all projects and programmes
Projects fail when things fall through the cracks, need a strong project manager
People can get change fatigue! When there are multiple projects, Bring people along and ask their thoughts, get them involved in the solutions
Keep people accountable for their actions and objectives and have monthly meetings
For further guidance on change management, you can now read our LOD Toolkit on Managing Change.
Find out more
LOD is working with financial services lawyers and clients around the world on a daily basis. If you want further details on how we work with FS clients or give great roles to FS lawyers, please don't hesitate to reach out to Amy Greenham.