Learning and development
Work smart, live better for lawyers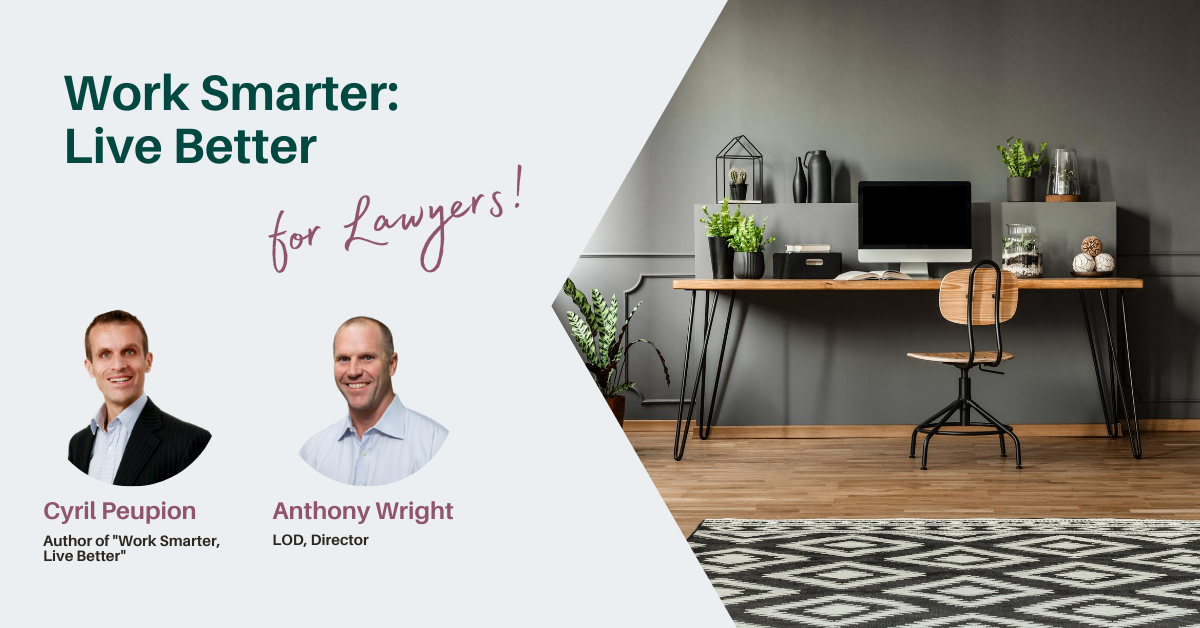 Work Smarter: Live Better for Lawyers is a three-month program exclusively designed for lawyers. It is a very practical journey. You will not learn by listening but by doing.
The program is lead by Cyril Peupion, author of the global best seller Work Smarter: Live Better, and Anthony Wright, Director at LOD. For the last 15 years Cyril has trained thousands of leaders in 19 countries around the world and Anthony has worked with legal teams to help them improve. Earlier this year, Cyril joined Anthony and Connie Carnabuci, General Counsel, ABC, for the first webinar in the LOD-Live series on Work Smarter, Live Better, which you can watch here.
To register your interest and to find out more information, please complete the form below:
Spaces are limited to 15 lawyers per program. We have limited placements in order to guarantee each participant receives the required expertise and attention in order for maximised program outcomes. Fill in the form at the top for further details!