Karmina Sosa
Legal Counsel, LOD Legal Sydney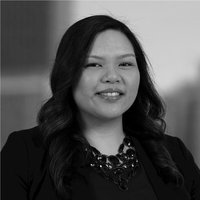 About
Karmina is a commercial lawyer with in-house experience working in the management consulting and IT services industries. Karmina's areas of experience include general corporate and commercial, information technology, consumer law, intellectual property, privacy and data. Prior to joining LOD Legal, Karmina worked as a Legal Counsel at Deloitte Australia and Presence of IT where her main area of focus was the review, drafting and negotiation of contracts in connection with the procurement and supply of technology-based services.
Karmina was admitted to legal practice in 2017. Prior to working in law, Karmina completed her PhD in Neuroscience (researching neural pathways that mediate chronic pain and stress in the body) and has worked in education as a university lecturer in biomedical sciences.
Outside of LOD
When she is not working Karmina enjoys sipping on a cup of good coffee while watching the world go by, watching live shows of her favourite comedians, travelling, and amateur photography. Karmina is also a closet thrill seeker who has been known to skydive and bungy jump on a whim!