Mischa de Nobrega
Client Solutions Manager Hong Kong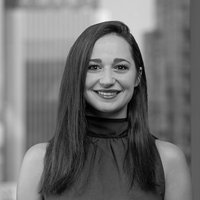 About
After completing a Masters Degree in Business Management in South Africa, Mischa relocated to Hong Kong where she started her recruitment career with a boutique agency. As an Associate Director in the private practice team, she recruited lawyers across all practice areas and all levels of seniority.
At LOD as a Client Solutions Manager, Mischa is tasked with identifying new clients and assignment opportunities, and developing and managing existing client relationships across the financial services, commerce and industry sectors.
Outside LOD
Mischa absolutely loves to travel. She is always looking for new and exciting destinations to tick off her bucket list. She spends most weekends exploring Hong Kong's hikes and brunch spots with friends – and she's also an avid animal lover.
Contact
+852 3511 6236