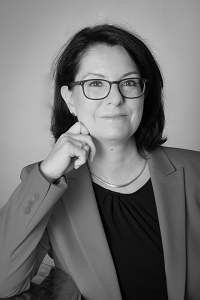 LOD is delighted to announce that we've hired Andrea Klieve to lead our new office in Dusseldorf, which opened for business on 8 January 2020. The new office is located at Breite Straße 22 in the "Kö-Quartier", a prestigious address in Dusseldorf's city centre.
Andrea, who has been appointed as Regional Director for North/West Germany, will be responsible for growing LOD's business in North Rhine-Westphalia, the heart of Germany's manufacturing industry and the state with the highest economic output in the country.
Since the launch of LOD's first German office in Munich in March 2018, the demand for flexible legal resources in the country has continued to increase. This has driven faster than expected growth in LOD's German business, which now works together with a pool of over 100 independent flexible lawyers and serves major German multinationals, domestic German corporates and the German operations of LOD's global client base.
Michael Zollner, LOD's German CEO, comments:
"Since our launch in Munich 18 months ago our business in Germany has grown significantly faster than we expected. Our services have clearly struck a chord, as we have already established some fantastic client relationships and a pool of very talented lawyers. By opening in Düsseldorf, we will be able to expand our business further by growing our customer base and lawyer pool in western and northern Germany, a major economic hub for the country."
Andrea qualified as a lawyer in 2002, specialising in employment, contract and public procurement law. Since 2001 she worked for arvato services, the BPO wing of Bertelsmann, the German multinational media corporation. At arvato, Andrea gained considerable experience in a number of roles, including as: HR Director (2001-2005), BPO Director (2005-2010) and Vice President Public Services (2011-2019), where she was responsible for building arvato's public sector business in Germany, particularly in North Rhine-Westfalia. From 2002 Andrea also ran her own legal practice and is actively involved in German politics.
Michael Zollner adds:
"Andrea is the perfect person to help us grow our German business further from Dusseldorf. She brings with her a wealth of legal, HR and management expertise and has first-hand experience of successfully building new offices for an international service provider from scratch. This is a rare combination to find and we are delighted to welcome Andrea to the team."
Following its launch in Dusseldorf, LOD now has 13 international offices and a pool of approximately 950 flexible lawyers for clients to draw from. LOD is currently advising on over 450 live assignments around the world.