Apply
To find you the perfect assignment or team role, we need to understand what you're looking for, what you're good at and what makes you tick. So we ask you to:

Set up your profile on MyLOD (our online portal)
Meet our People & Development team (and other LOD team members)
Assess your technical skills (for some roles)
Send us references and complete some key docs

We keep in touch and let you know as soon as we're able to move forward.
Match
Based on the type of work you're looking for and your availability, our dedicated teams then search for your dream LOD assignment. Sometimes they're successful straight away, but sometimes it can take a bit of time to get that perfect match for you.

You may meet with our clients at this stage, so you can both see if it's the right fit. We'll give you feedback, support and advice along the way.
Set-up
We set you up for success even before you start your new assignment. This includes:
Inductions with the LOD team. They'll explain who's who, what to expect on assignment, the support you have available, and answer any questions
Written guides so you always have a reference
Confirmation of our policies, procedures, and compliance requirements
Support
Once you've started your journey with us, we want you to feel welcome in the LOD family and your client team. You'll have:
Regular LOD check-ins and two-way client feedback
Support to do your role (incl. access to advice from other LOD experts)
Personal & professional development (events, webinars, training, LexisNexis etc.)
The LOD community (socials, a buddy, "who's who?" at the client)
What next?
When your assignment nears the end, we talk everything through with you and the client. Together we'll agree:
Whether to extend, and how long for; or
When it will come to an end
Before it ends, you'll be put back in touch with the right members of the LOD team. Together we plan your next step with LOD and find you that next exciting assignment.
FAQs
Can I work with other legal services providers?
Giving you autonomy and control is at the core of what we offer. We don't ask for exclusivity when you're not working on assignment, but it is crucial that you fully commit to the assignments you accept. We aim to build long-term relationships with all our people. Re-engaging them on multiple assignments and developing their careers with us.
How long does it take to be placed on assignment?
At LOD we only actively recruit when we need to. Throughout your career with us you'll be supported by our team. They'll talk you through suitable opportunities and timelines when your current assignment comes to an end. They'll also explain lead times – often dependent on market demand, sector, your availability at the time, and other criteria.
What is the average length of an assignment?
Assignment lengths can vary a lot. However, they usually have an initial period of at least 3-6 months but approximately 80% are then extended well beyond the original term.
Do I need a Practising Certificate?
This will depend on the location and type of role you are applying for.

In general, if you're applying for a legal advisory position, we will need you to hold a valid practising certificate. This is a requirement for LOD compliance and an obligation that we give to our clients. Depending on the location you are applying for, there may be a requirement for you to hold a local practicing certificate for that jurisdiction too.
Can I work flexibly?
Yes! Tell us whether you'd like to work on-site with clients, or remotely, full, part-time or limited hours, and we'll try and find a role that fits your need. We take work-life balance seriously. We don't just talk the talk, but we walk the walk. LOD has always embraced flexible working as a business ourselves and we encourage our clients to think creatively and flexibly about what's possible too!
How can I progress my career with LOD?
LOD allows you to work flexibly on a project-by-project basis, retaining control of your career and your time. Our people diversify their experience across a range of industries and take on varied, challenging, career-enhancing work with world-class global brands.

Throughout your LOD journey, you'll be supported by us, and have access to high quality know-how and training to assist in your ongoing growth and development.

LOD are secondment experts. Work on-site, remotely, or a mix of both and we will ensure seamless integration with the organisation's infrastructure and culture.

LOD's law firm which gives clients a commercial, cost-effective and fit-for-purpose alternative to engaging with traditional firms.

Providing the people and consulting experience clients need to understand, manage, and control their evolving regulatory and operating environment.

LOD are global leaders in supporting clients to optimise their team's performance. Our LOT business help clients build a future-ready legal team.

My advice is you have nothing to lose, and if you decide it's not for you, then at least you've experienced first-hand what it's really all about. But chances are you will realise all the benefits being an LOD has to offer, and all the years and assignments will just fly by. Apparently it is my 4 year anniversary this month!


Edwina | LOD Lawyer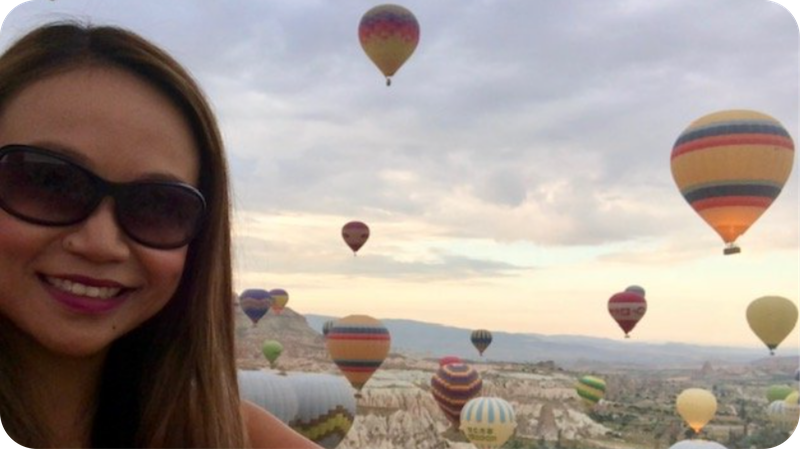 We're proud to be the home of the most talented legal and compliance professionals in the world. Together, we break new ground in law (and have done since 2007) with our people, services and tech solutions.

With LOD, you get all the best bits of being a lawyer - interesting work with some of the world's most exciting organisations - plus the flexibility and freedom to live your life how you want.




More flexibility and freedom
To work on your terms and control your career
Gain additional skills
Exposure to new industries
Align yourself with likeminded people who share a passion for change and better ways of working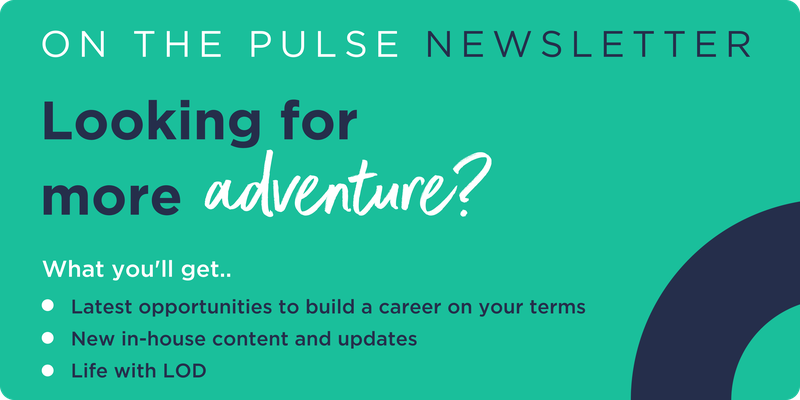 Fill in the form below to sign-up to On the Pulse