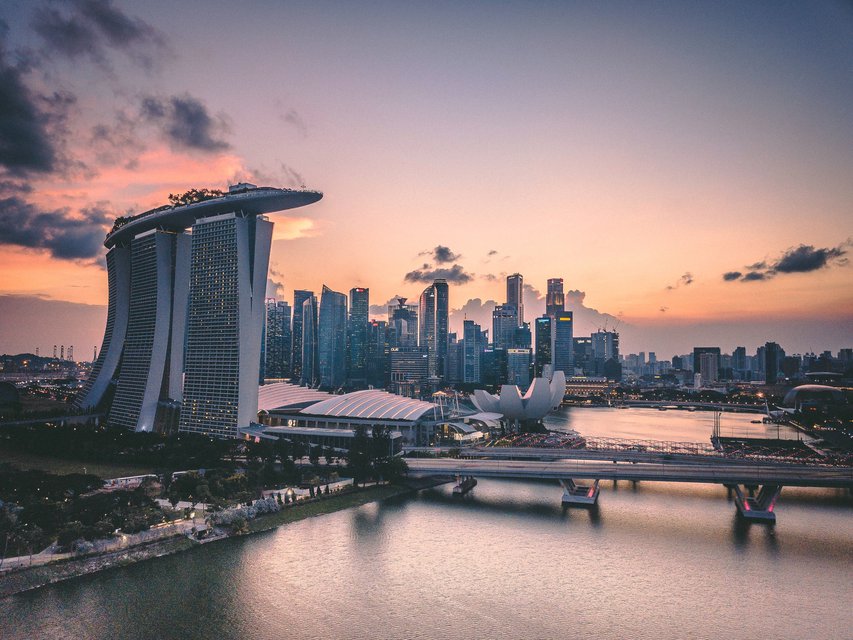 On the tenth anniversary of LOD's launch in Singapore, Anita Thompson sat down with Co-Founder Ken Jagger and Head of Asia & Middle East, Brett Menadue to look back and also cast our eyes forward.
What led to the decision to open a Singapore Office in 2011 by predecessor firm Advent Lawyers?
Ken: As our Australian business grew it became apparent that many of our corporate clients required support in Asia. The initial thinking was to establish a presence in Singapore to assist those clients but it quickly became apparent that a unique opportunity existed to support global corporates that had a regional Head Office in Singapore. Crucially, Singapore also had (and still has) a pool of high quality local and international lawyers who were as keen as their Australian counterparts to practice law in a different way. And finally, the certainty of the regulatory regime and the Singapore way of life made Singapore the logical choice as the base for our Asian business.
How has the Singapore business evolved over the last 10 years?
Brett: I was based in Singapore (in an in-house legal operations role) in the year the Singapore office opened, and I attended the first in-house counsel roundtable, so I have in a way come full circle; and I had been a client of the Australian office before that. I knew back then that this business had some real potential, but now I am leading that same business I am blown away by how it has grown to become Singapore's leading alternative legal service provider. I am especially impressed by the professionalism of our HQ team and the extensive list of clients and consultants. As a lawyer myself, I sincerely enjoy the role LOD plays in providing our high calibre consultants with incredible consulting opportunities with our household name clients.
What would you say has been the greatest challenge and the greatest opportunity for the business in the last 10 years?
Ken: The greatest challenge has been the pandemic, but we have held up very strongly throughout it, largely due to the immense client trust and reputation we have established in Singapore over the past 10 years of operation. This is also true for the trust and support of our brilliant consultant team we employ, which includes many loyal people that have worked with us for years.
Brett: On a macro level, I think the greatest opportunity is what we do in LOD everyday – we provide solutions to client challenges through working with, and connecting, some of the most talented client lawyers with our quality in house lawyers. To be specific, our greatest opportunity has been in the expansion of our services offered to Asian clients to include: Legal Operations and Technology consulting, Managed Services/Team solutions, Outside Counsel advisory, secondment solutions in nearly all countries in Asia and paralegal solutions.
Brett, you recently relocated to Singapore from Dubai's LOD office to head up the Asia Practice. What has been your observations of the NewLaw market in Singapore?
Brett: Today, the market in Singapore is very supportive of the ALSP model. It is competitive, but we don't focus too much on the competition. Instead we focus on providing the right outcomes for our clients and consultants; having the right set up, the best HQ team (which I have), standing by some simple values, including lawyerly ethics, integrity, mutual respect and trust. We have to be mindful in this current environment that everyone is experiencing some very unusual and challenging circumstances, so compassion is extremely important – I see this as a strength! In doing this, we remain a strong leader in the Singapore market as well as greater Asia.
The Singapore legal market has certainly seen a lot of change in the last 10 years. In your opinion, where is the market heading?
Brett: Singapore is today one of the leading centres of excellence in greater Asia and the world, especially in the legal industry. It has never stood still in its evolution as a nation, and has fostered domestic and international business growth in the region. I think it will continue to do this, and will continue to play a leading role in the evolution of the legal industry, for example, by continuing to support new law models, legal technology businesses, advanced dispute resolution, and so on.
What's next for LOD Singapore and across Asia?
Brett: Our secondment business continues to grow and so we will continue to expand and grow our services offering with: secondments in adjacent markets such as Malaysia, Thailand, Vietnam, Taiwan, Japan, China and Indonesia; consulting on legal operations and technology solutions; supplying Managed Legal Services and Team solutions; retainer-based outside counsel advisory; law firm support solutions; and paralegal solutions.