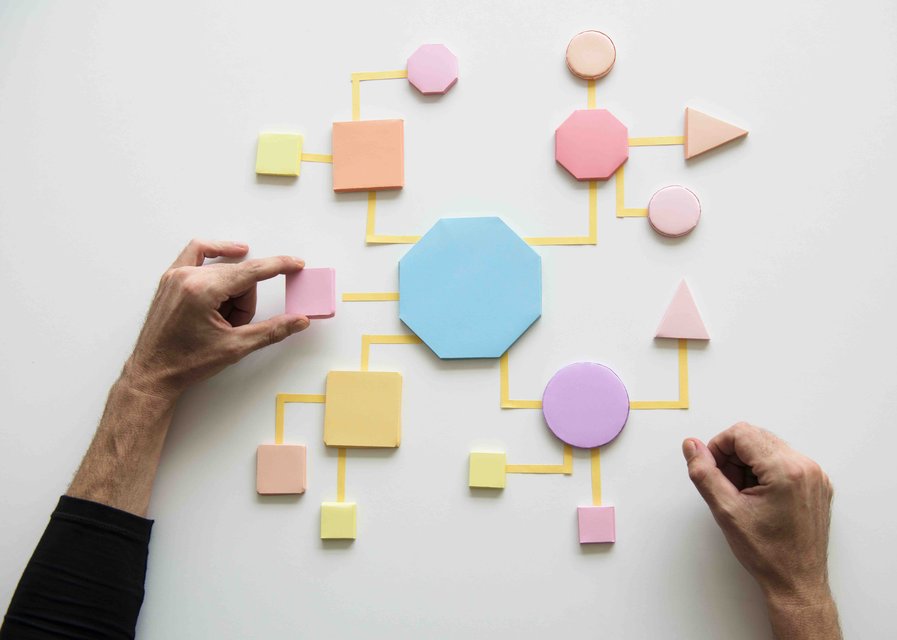 A peer-led discussion on managing and optimising your in-house legal workflows
On 19 November, LOD hosted its final Peer Chat for 2020. Speaking with a dozen in-house legal leaders across different industries, we focused this discussion on sharing learnings and building an understanding of best practices for workflow management. This naturally fell into 3 key ways of thinking about in-house legal workflow: how does work come in, who does the work and where is the documentation stored?
How does work come into your legal team?
Despite what legal pundits might suggest, the consensus in the (virtual) room was that many in-house teams are still using a combination of Excel tracking, share legal inboxes, and paper-based processes – with a few leading the way in adopting 'smarter' systems. This led to an interesting discussion: why are many in-house teams stuck in an older way of doing things, while other functions like IT, have long had bespoke and more efficient systems? The answer is really a combination of two things: uncertainty and budget. Lawyers have a strong bias to certainty – new systems come with new known (and unknown) challenges – better the devil you know. Further, it's always difficult to secure new budget, particularly during a pandemic. The inertia to use existing systems is powerful for many in-house teams.
So, what are some of the more progressive teams doing in this space? Borrowing from across functions, a few of the GCs have dovetailed their management of inbound legal work into existing tooling – by using CRMs like Salesforce, helpdesk ticketing systems like ServiceNow or more generic project management tools like Trello or Jira. By borrowing existing systems you can mitigate the two central challenges mentioned earlier – budget and certainty. There is an extra benefit in that a lot of the work to train the organisation and embed the system is already done. And while it might be glib to state, it's important to remember, these management systems are no silver bullet. People and culture first, then technology. Otherwise, it's the cart before the horse.
How do you allocate the work?
The discussion then shifted to how to best allocate and prioritise the work. A plurality of GCs talked about using a standardised logic to triage the work – either a tiered system or a traffic-light approach. As most of the GCs captured inbound work via a shared legal inbox, it was often left to a junior lawyer or paralegal to manage the inbox -  assessing each instruction, triaging it and then sending it off to the right person. Depending on the nature of work, this might be sent to off-shore lawyers or your local team.
A key element in work allocation is allocating work away from the legal team – predominately by empowering the organisation to self-serve some of lower-value, lower-risk work. SharePoint (and other forms of intranet) were discussed as the primary portal for enabling self-serve workstream. A popular example shared by the peer group was automating NDAs and letting the sales team do it themselves. Shifting work like that onto the originating user has a double benefit – greater speed of business and less mundane work for your in-house lawyers.
How are you storing your documentation?
A common problem shared in the discussion was securing the right documentation. This mainly boiled down to getting the business to return signed contracts and then storing these in a central, secure and searchable repository. Some of the GCs shared how surprised they were at the level of noncompliance issues around signature. This led to a discussion around the importance of getting clear on who owns the signature process in the business. Any ambiguity around this can easily lead to a rise in compliance issues.
There were a few proprietary matter management systems that were mentioned – PactSafe, HighQ and Onit. Not all of them do the end-to-end lifecycle management of contracts and it's important to ensure your technology stack isn't too fragmented. There are significant benefits to using a major tech provider for all aspect of your tech stack – you get economies of scale advantages and a more robust cyber-security environment. The downside is that your eggs are in one basket and one tech provider may not have best-in-class solutions for everything you are trying to solve.
Further LOD thinking:
Next
Press 30 months ago
How To Help Your Junior Lawyers Thrive During Remote Working
Read article