LOD Legal is a law firm but not as you know it.

We understand that in-house teams often need a different option. Simple, fast and flexible legal support - a service that feels like sending work to a colleague, not outsourcing to a law firm.
We've used more than a decade of experience to build a firm for the way you work, now.
With LOD Legal you get law firm support but from some of the best in-house lawyers we know. All have first-hand experience of the challenges and pressure of in-house and the need for clear and commercial advice. We recognise the real issues, judge risk and enable you to focus on the bigger things.


When we can help:
Time pressure: You need fast support with easy, trusted delegation
Cost pressure: You are over-serviced by external firms for day-to-day work
Volume pressure: You have too much on your desk to get to the important stuff
Expertise pressure: There is an expertise gap with an inability to increase headcount
What We Do
LOD Legal helps you work smarter. Instructions are seamless, delegation is effortless, outputs are sound and commercial. Plus, we've made pricing straightforward and transparent.
We match skills and experience to focus on the elements you care about, so that the legal work gets done in the best way for your business.
Easy and practical: Delegating to our team is simple. The in-house experience of our lawyers means that it's the same as having a conversation with another member of your team.
Quality: Our team has a unique combination of high-quality in-house, industry and top tier private practice experience. Our team are highly commercial and have the judgement required to handle variability in work.
Commercial: we get to know and understand your business and advise to your risk profile because we are business advisors as well as legal advisors.
Project managed: We support the service with integrated delivery managers (all with in-house experience) who make sure we work the way you want.
Straightforward pricing: Whether it is fixed, retainer or hourly we price on clear assumptions, with no hidden costs. The only surprises will be positive when you see our rates.
Practice Areas
Commercial
Commercial contracts
Projects
Templates
ICT/tech/privacy/data protection
Marketing & IP
Corporate support
Supply/procurement
Employment
Consumer & competition*
Disputes & litigation*
Property & construction*
Industries
Business services
Consumer
Energy
Financial services
Government
Industrial
Infrastructure
Natural resources
TMT
Some of Our Team
LOD Legal Lawyers
Our lawyers are seasoned commercial experts with deep experience of in-house environments. Having worked for start-ups right through to global industry leaders, they have been GCs, worked for GCs, (collaborated with colleagues at all levels) and led teams.
Regional Leaders
With a proven track record across law and business, the LOD Legal Leadership Team spearhead the strategic direction of LOD Legal and ensure the quality of our delivery.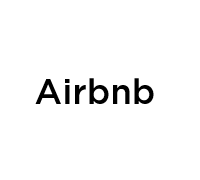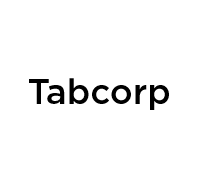 * only available in Australia and New Zealand
Legal notices
In Australia, LOD Legal is the name of the legal practice of LOD Services Pty Ltd ABN 36 602 692 151: Liability limited by a scheme approved under Professional Standards Legislation.
In the UK, LOD Legal provides legal advice and services to clients. LOD Legal lawyers are individually regulated by the Solicitors Regulation Authority. Please note that this authorisation and regulation does not extend to LOD Legal itself. For more details of LOD Legal and its services please contact LOD. For more information on the rules on the authorisation and regulation of England and Wales solicitors and organisations please see www.sra.org/consumers.
Please click here for more information on how LOD Legal operates in different countries.