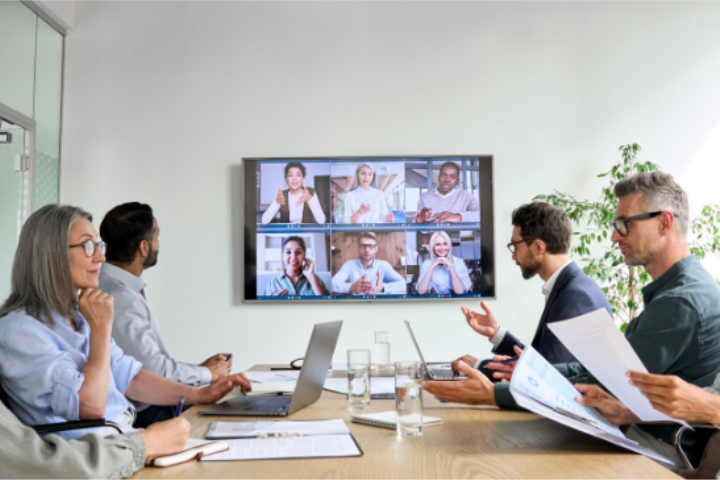 Last updated:
Feb. 14, 2022
For a long time, there has been an awkward gap in the legal services market. Imagine you're a growing business and your legal demands are outstripping your lean in-house team, but you don't have the budget for increased headcount, nor to send the work to a large law firm. What other options are out there?
An increasingly popular option is getting support from a virtual legal team; one that acts as a natural extension of your team. Here are 5 key benefits in hiring an in-house specialist virtual legal team:
1) Cost certainty and value
Outsourcing your legal world to a traditional law firm is often a stress-inducing gamble. How close will they meet their fee estimate? Rather than play dice, a virtual team will typically operate on a fixed fee or retainer basis. This will give you cost predictability and no more nasty surprises. Further, due to the reduced overheads of virtual teams, they are typically better value than traditional, office-based law firms.
2) Depth of expertise
Instead of hiring a single permanent employee, a virtual team gives you the benefit of a wider portfolio of expertise – ready to help your diverse range of requirements. The legal demands placed on your typical in-house team are wide-ranging and often unpredictable and having a virtual team to fall back on gives you the confidence to meet your workload.
3) Commercially savvy advice
Virtual teams, like the LOD's Legal Advisory team, are made up of in-house experts. They speak your language, so you don't need to spend time translating their legal jargon into actionable insights. Forget 10 pages of advice and 20 paragraph emails – a virtual team of seasoned in-house experts provide commercial and practical advice. Fit-for-purpose and calibrated to your risk thresholds, a virtual team's advice saves you time and bandwidth.
4) Geared for flexible and remote working
It's never been more important for legal service teams to perform well in a remote setting. Virtual teams are remote by default and have built-in flexibility to work around your timeframes. The distributed nature of virtual teams means they are adept at hitting the ground running with an organisation, even in a remote setting. The virtual team's ability to understand the needs of their client and package the advice in the most appropriate format is a point of difference to other more traditional solutions.
5) Focus on the important things
One of the more common use cases of virtual legal advisory teams is the outsourcing of higher volume, BAU-type work. This empowers your own in-house team to focus on the strategic and value-add work. It also lets you complete the projects you've been meaning to get – but never have found the time to. By allowing a virtual team to shoulder the heavy volume and routine legal matters, you free up your team to work on the stuff they want (and you want them) to be working on.
A final word
If you have capacity issues or an expertise gap in your team, you no longer need to instruct a traditional law firm or hire more permanent staff. You have another card up your sleeve – a virtual team of experienced in-house lawyers acting as a natural extension of your team. Get in touch now to find out more
You may also like
How to build a successful remote legal team
Read more
How do I demonstrate the value of in-house legal?
Read article