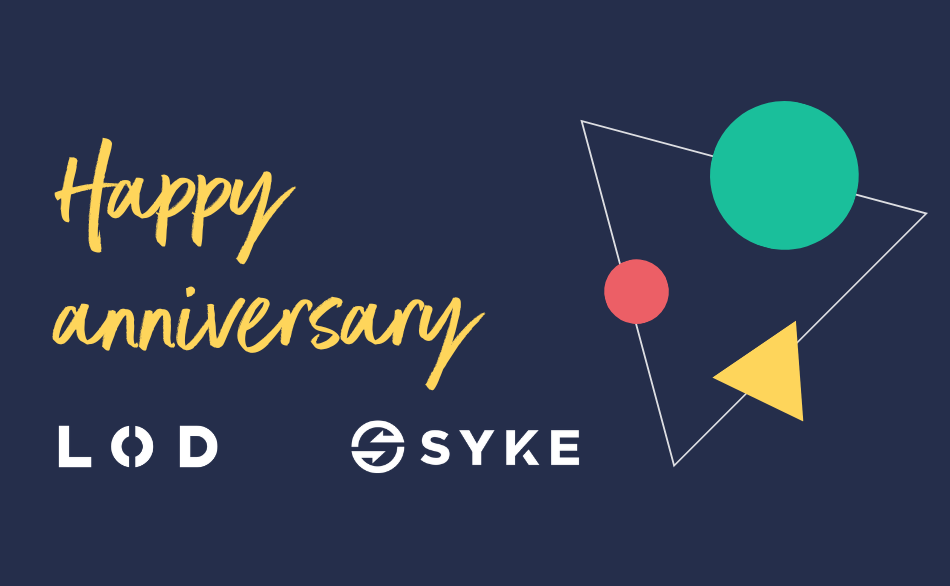 Their Managed Teams + Tech offer is resonating with in-house teams. These revenues have almost doubled in the last year, driving further LOD and SYKE service integration.
LOD and SYKE announced their "strategic partnership" a year ago in March 2021. Since then, these two world leading alternative legal services providers, have seen revenues in their Managed Teams + Tech offerings almost double this financial year. This increased demand is coming from in-house legal departments in global TMT, Banking, Energy and Healthcare companies, seeking holistic people + tech solutions that optimise efficiency and maintain the all-important human element.

LOD's Service Development Director, Nigel Rea, explains:
"Legal tech was once thought of as the panacea to in-house team efficiency, but that missed the mark, you need great people to make change stick. Combining LOD and SYKE expertise, we're now able to bring market-leading legal tech and people solutions together, particularly within our Managed Teams offering, and this holistic approach is what our clients want."

Clients accessing LOD's Managed Teams service, which combines a tailored balance of people and tech solutions, typically save 150 hours of in-house time per month. For larger legal departments time savings can be much higher. Savings largely come from optimising the way day-to-day legal work is managed. In a recent example for a TMT client, contract turnaround times improved by around 40%, with up to 50 different types of contract being managed by the LOD team. This enables in-house departments to add greater value to their business, focussing on more strategic matters.

LOD and SYKE are also creating The Clued-Up Tech Club, as another way to support clients achieve their efficiency goals. The invitation-only training programme and peer network is designed for senior in-house professionals, helping them to confidently drive tech transformation in their organisation.

Integration and expansion of LOD and SYKE's services continues to take place globally, with SYKE formally part of the LOD Group. Led by James Kenney in Sydney, clients in APAC can now access SYKE's expertise, with Trayce Marcelle playing a similar role on the ground in the US. Continued investment in tech delivery centres in Europe, India and South Africa ensures clients can also benefit from additional cost efficiencies wherever possible.

Integration of LOD Group support functions has also taken place, with their marketing, finance and IT teams coming together.

Alistair Maiden, SYKE's Founder and CEO, comments:
"As more and more forward-thinking in-house teams around the globe embrace innovative solutions to drive efficiency, the combination of our best-in-class services put us in an even stronger position to help them with this transformational journey."
You may also like
Events and Webinars
23 months ago
LOD and SYKE talk about trust at Legal Geek
Read article