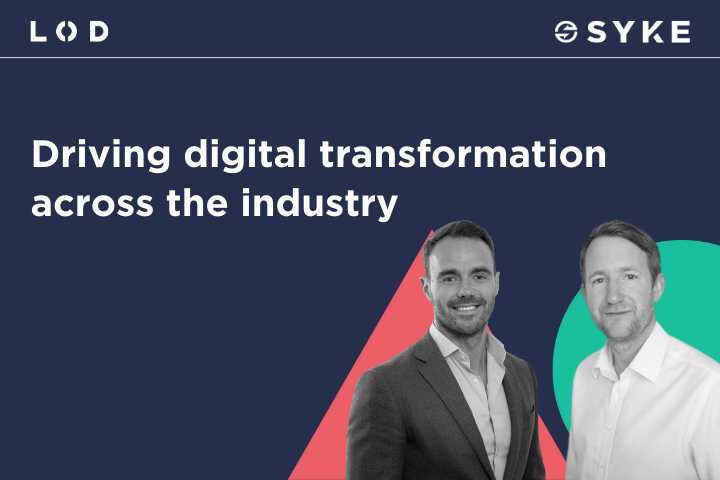 Last updated:
Nov. 25, 2021
LOD has announced the Australian launch of SYKE as part of their service delivery to clients. Founded in 2016, SYKE is one of the world's fastest growing independent legal tech consultancies, operating in UK/Europe, the USA and now APAC, helping legal teams choose, design and implement legal technology.
SYKE employs more than 130 lawyers and former lawyers, each one a specialist in legal tech engineering. SYKE became part of the LOD Group earlier this year to support the further growth and development of the business globally.
By combining their market-leading expertise in talent and legal technology, LOD and SYKE are able to provide legal teams with all-inclusive solutions to help structure, focus and deliver operational improvement by having teams of lawyers boosted by technology, data and project management.
Paul Cowling, LOD's Managing Director for Australia says: "This is an exciting evolution for the LOD Australia business. The success and client feedback that we have seen elsewhere in the world since bringing SYKE in to the LOD business has been exceptional. I am therefore delighted that our Australian based clients will now benefit from this additional market leading capability which will be delivered by our integrated team on the ground".
James Kenney will lead the charge for SYKE within Australia. Kenney has been with LOD for over 6 years working with clients to support their requirements across people, services and tech and has significant experience in legal technology solutions and project management.
Kenney comments "I am very excited at the opportunity to help drive our client's growth in this area.  With an increased interest in digital transformation, we can now leverage SYKE's best in class legal tech experience to enhance the way we deliver these solutions".
Alistair Maiden, CEO and Founder of SYKE, adds "Having James Kenney lead our Australian operation will only see us go from strength to strength in the region, allowing us to help more clients achieve operational efficiencies to future-proof their legal teams. We're also really pleased to be able to continue our current rate of expansion getting colleagues on the ground in more regions following the opening of new centres of operation in Europe, USA and South Africa in 2021."
Read coverage by Lawyer's Weekly here