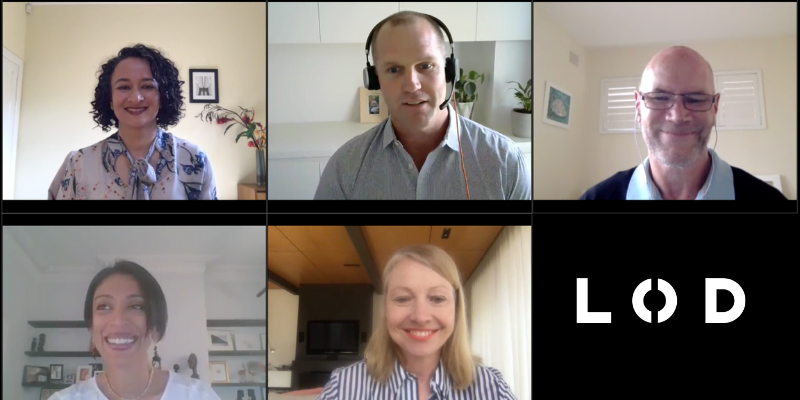 Last updated:
May 3, 2021
This morning, we hosted our latest episode of LOD Live: Diversity, bias and prejudice – how this impacts people, teams, organisations and society.
Hosted by LOD's Anthony Wright, this webinar featured: Chaman Sidhu, Chief Legal Officer, Xero and Director, The Wheeler Centre; Justin Moses, In-house Lawyer, AIME; Dr. Katie Spearitt; Chief Executive Officer, Diversity Partners and Ruby Anandajayasekeram, Senior Legal Counsel, Shell.
10 key takeaways:
Check yourself - take a Harvard Implicit Association test (with some caveats)
Diversity is about all the differences and experiences we bring to work - both visible and invisible
Inclusion is about how you bring diverse people together so that everyone feels accepted and appreciated
An easy way to think about an inclusive workplace is where people can bring their 'whole self' to work
To address D&I at an organisational level, you need a structured approach that can be measured and you need accountability
Unconscious bias, often underpinned by both affinity and confirmation bias, is a key barrier to creating a diverse and inclusive workplace.
Listening - actively and without judgement - is a key tool to combating unconscious bias
As a leader, be aware of the Sunflower bias and the subtle ways you can unconsciously influence conversations
By addressing unconscious bias, we can avoid a "mirror-tocracy" and have a more equitable workplace.
Don't let fear of being wrong or politically incorrect stop you from starting important conversations around D&I - it's about asking with a genuine curiosity to understand alternative perspectives and suspending your judgement.
Next
Articles 39 months ago
Key concerns from GCs on motivating and managing your legal team
Read article