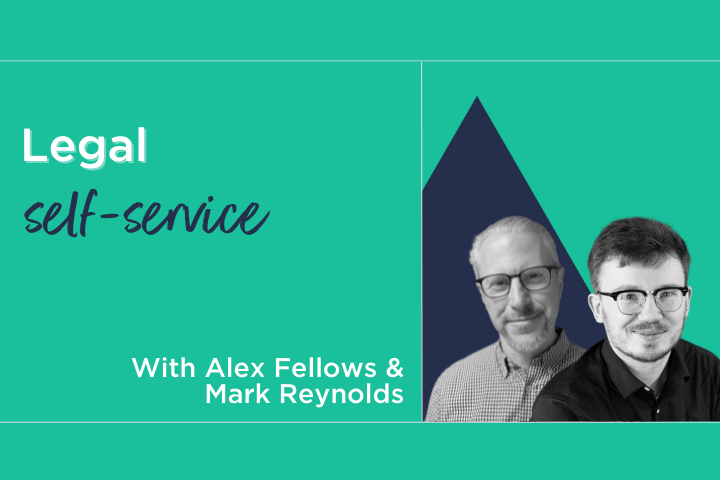 Last updated:
April 6, 2022
This episode focuses on self-service for in-house legal teams. What do we mean by it, what's the history, its advantages, common missteps and where to start.
To help us understand, we're joined by Alex Fellows and Mark Reynolds. Listen here:
Alex Fellows is legal delivery manager at LOD currently working for a leading global tech company. Alex's perspective and insight comes from on-the-ground lived experience, managing self-service tools on a daily basis.
Mark Reynolds is an associate director at SYKE, our legal technology business. Mark is leading expert in this field, with experience at Thomson Reuters, Allens and King and Wood Mallesons and Clifford Chance.
Note: there is a bonus questions at the end – so stay tuned later on for some extra insight.
Don't forget to like and subscribe on iTunes, Spotify, Google Store, or wherever you get your podcasts from. Any feedback is very welcome, via lodcast@lodlaw.com.
You may also like
Creative Problem Solving: 5 stages of Design Thinking for in-house legal teams
Read article