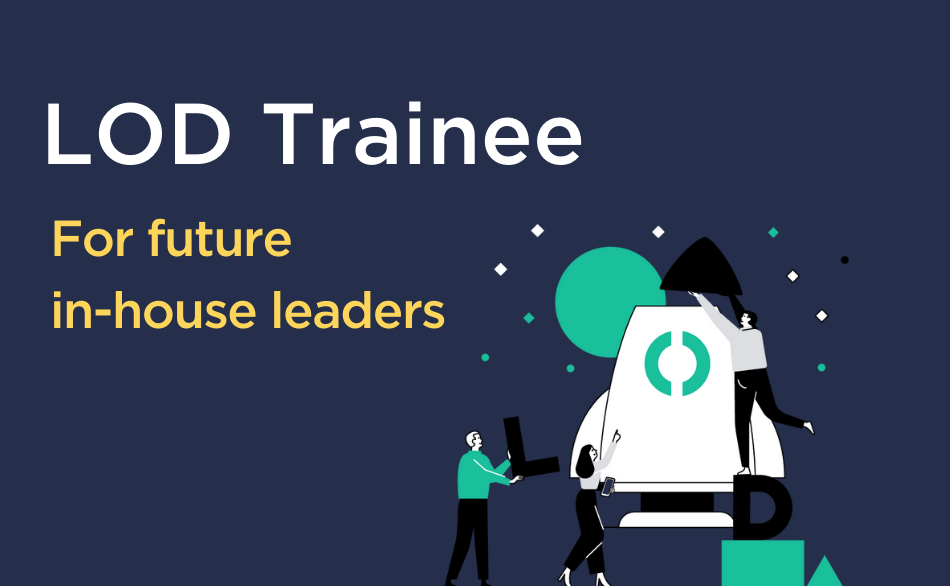 LOD Trainee is an SRA-registered training programme specifically geared to develop in-house stars of the future and enable greater access to the profession. It's open to all LOD in-house paralegals in the UK.
It is a unique Solicitors Qualifying Exam (SQE) training programme designed specifically to develop skills suited for in-house legal work. LOD trainees will train for the SQE in an alternative legal services environment while gaining up to two years of experience on assignment at some of the world's leading companies.
Established in September 2021, the SQE offers an alternative route to become a qualified solicitor in England & Wales and provides greater access to the profession. People can fund their legal studies while in the work-place and no longer need to study law at university or complete a conversion course, such as the Graduate Diploma in Law (GDL).
Registered as an SRA training provider, LOD has created several innovative features to its programme, including the newly-designed digital "mySQE" that has been developed to record experience aligned to SRA competencies, required for both training and examination purposes.
The bespoke training programme also includes up to two years' working experience with LOD clients. It combines appraisals and mentoring centred around the development of key skills identified by LOD as crucial to becoming a well-rounded in-house lawyer. Key components of the programme include drafting, communication advocacy and collaboration skills, as well as exploring broader topics, such as legal engineering, and legal career planning.
This overall training framework is unique to LOD and will greatly assist paralegals to successfully complete their qualification journey.

LOD Co-Founder, Simon Harper, explains:
"We've listened to what our early-stage legal professionals are looking for as well as what in-house teams value most from them. Being a leading alternative legal service provider means we can offer something quite different to the traditional route. Instead of the usual private practice expectations, we're helping lawyers to develop future-looking in-house skills, including on-the-ground legal experience at some of the world's leading companies. By designing-in practical commerciality, as well as technical skills, we're equipping them to be the stars of tomorrow. We're making it fun too."

The SQE consists of two stages: SQE1, a computer-based exam testing legal knowledge; and SQE2, which assesses more practical skills, such as legal drafting. LOD is partnering with BARBRI, the leading legal education provider, to offer its paralegals discounted fees to SQE prep courses before committing fully to the qualification exams. LOD is also working on a funding structure for future participants in the programme so that they will receive direct financial support for the prep courses and examinations.

Crispin Passmore, consultant and former Executive Director at the SRA who helped create the SQE, adds:
"One of the overriding principles of the SQE is to meet the needs of today's increasingly plural legal market. LOD's training programme will not only help to nurture future in-house talent, it also provides a new way for people who might otherwise be overlooked to access the profession. This is good news for both the industry and budding in-house lawyers of tomorrow."
Read coverage of the launch in Legal Week and Legal Cheek