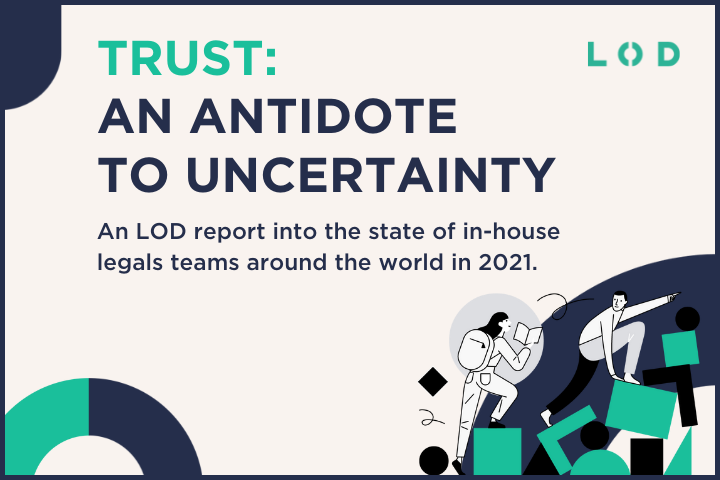 Over 18 months into the pandemic, and 12 months since our last market review, LOD has once again carried out an in-depth global survey of 183 in-house legal professionals, which probes further into the sustainability of the changes in working practices that we first saw in 2020.
The new report, "Trust: an antidote to uncertainty", identifies three potent changes in how organisations and their legal teams are trusting each other more:
35% increase of legal self-service: legal teams are trusting their organisations more
96% retaining remote working practices: in-house leaders are trusting their teams more
36% of in-house leaders are feeling more trusted: businesses are reciprocating this increase in trust.
Tom Hartley, CEO at LOD, comments: "Lawyers, contract managers and paralegals have shown how as individuals and teams they can thrive in a distributed model - the in-house team now has more options to work differently and this multi-layered increase in trust is enabling progressive in-house teams to boost their productivity and add more value to their organisation."
The report also covers the key challenges, shifting priorities and top tips from in-house professionals and leaders across the world. With quotes and insights from hundreds of General Counsel, Heads of Legal and in-house lawyers, this global report provides the freshest view of how legal departments are managing and what the future might hold for them.
A full version of the report is available here.
---
Press coverage: