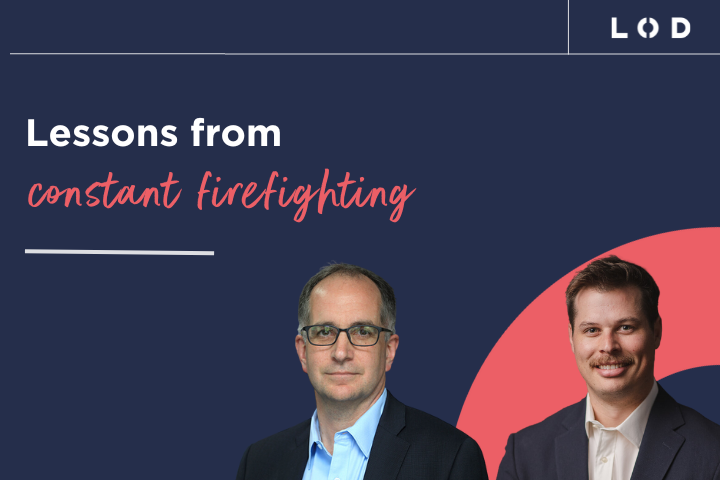 Last updated:
Oct. 31, 2023
In the Corporate Counsel Show, produced by Lawyers Weekly, LOD's Mark Dodd and Canon Oceania Chief Legal Counsel, David Field, explore the phenomenon of "constant firefighting" that law department leaders are facing, as well as trends around artificial intelligence, data fluency, and ESG.
The trio also delve into the need for investment in capability and building appropriate systems, entropy in human systems, overcoming the need for constant firefighting, the strategic importance of ESG, and broader reflections on LOD's survey findings and what they mean for law departments across the country, as the new year approaches.
Listen to the episode here.