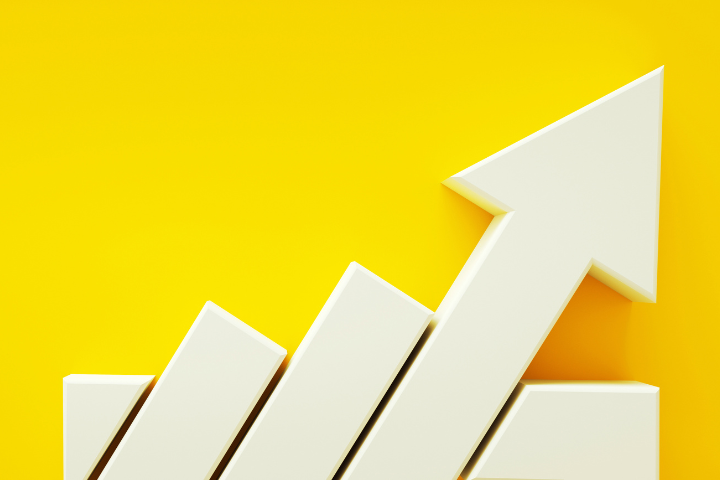 SUMMARY: Legal departments looking for ways to improve their delivery and better control their risk should consider how they manage their contracts portfolio.
For many in-house legal teams, it's an area ripe for optimisation through streamlining, technology, and outsourcing. Trusted external partners can help manage your entire commercial contracting so that your team can focus on strategic work.

A constant refrain from in-house teams is the challenge of managing high workloads. When we dig into what forms part of their burden, a major contributor is commercial contracting. They often need to manage a deluge of contracts while still getting through all the other work that lands on their desks, so it's no surprise they can feel overwhelmed.
On top of the volume of work, many in-house counsel are kept up at night because they don't have a grasp of their organisation's contracts and the accompanying risk. While legal teams are diverse, the optimal solution will typically be a combination of bringing in the right people and implementing proven technology. This will not only bring a productivity dividend, it will also help you better control your risk profile.
Managing the immediate
We know from our 2022 Global Report, Risky Busyness, that coping with high workloads, the 'day-to-day' and maintaining 'speed to contract' are widespread challenges. To deal with the volume and velocity of contracts, legal departments have a range of options available to them. An initial measure for many teams is ensuring you have set up triaging or priority systems with the business. If you begin triaging your contract intake in a traffic light system, you can gain confidence that you're working on the most important work, not just the noisiest or seemingly urgent. 
Another approach some legal functions adopt is allocating an individual dedicated to contract management. This person becomes responsible for delivery and is the "go-to" person within the wider business. This tactic is sensitive to your team's capacity and skill mix, but this can be an easy solution to implement. Where you don't have that person available, you can bring in an extra pair of hands (and eyes) to flatten the curve of contracting demand. By bringing the resource in-house, you avoid some of the heftier law firm costs, with the added benefit of immersing an experienced in-house contracting professional within your business.
For medium or larger companies with crunchy periods of high contract volume or for standalone projects, you may need to bring in a team to manage the level of work. An emerging solution is Managed Teams which goes beyond adding a single resource, it shifts away your contracting workflow to a multi-disciplinary and blended team of contracting experts. It lets your team refocus on critical matters and you concentrate on being a legal leader – rather than the department of reading and writing.
Shifting the burden and tackling efficiency
To gain longer-term dividends, progressive legal departments are carving out time to think more holistically and deeper about their contracting. One of the first avenues to reduce contracting volume is rationalising your contracts estate. For example, some legal functions can boost efficiency by developing a master services agreement that simplifies and broadens how you contract. You can streamline your contract playbook such that legal spends less time on review and sign-off – even allowing the business to self-serve low-risk and routine contracts. A cross-functional working group is a popular way to ensure the business can self-serve without clogging up the legal inbox with clarifying questions.
Another option is a managed solution that is calibrated and scaled to the right size for your team, ensuring that your resource level is never undercooked or over the top. This is more profound than purely servicing the contracting demand – it triages, streamlines, and optimises the delivery. It also gathers and reports data from your contract workflow. These live reports present insights that in-house legal leaders can act upon. By improving legal department decision-making, you create a much more responsive and strategic function.
Sharpening visibility
The biggest challenge facing many legal teams is ensuring risk is managed appropriately (see our 2022 Global Report, Risky Busyness). Being on the back foot with your commercial contracting means you don't have the full picture of your risk exposure, which increases your risk profile. And while contracts are growing in complexity and prevalence, there are tech solutions to help you tame the workload.
One entry point into the world of data-driven contracting is to start with a focused application of AI. AI tooling can automatically track renewal dates, identify common clauses, tag high-risk clauses and much more. These solutions can also assist you in developing playbooks for negotiating consistent, low-risk contracts. By running AI on your contracts portfolio (current and also historic), you massively speed up the process of template harmonisation. Using tech in such a targeted way, can then give you the confidence to take a bigger step.
A larger-scale tech solution to consider is a Contract Life-cycle Management ("CLM") system. These systems are maturing rapidly, and their functionality is now far beyond simple storage and retrieval. They help in-house legal teams around the world master thousands of contracts and provide data-rich insights that can be brought up instantly. These systems can automate your contracting process, bringing you a higher speed of delivery and greater consistency.
Conclusion
Tackling how your organisation manages its contracting can be a daunting prospect. Often, there won't be the bandwidth to make wholesale changes, and it's not an area amenable to half-measures. By outsourcing or partnering with commercial contracting experts, you can be confident you're sharing the burden with a trusted pair of hands – and you don't have to kick the can down the road again. Smarter contracting through a combination of human expertise and tech resource will reduce the legal team's burden while improving risk visibility – something more important than ever.
---
Further reading: