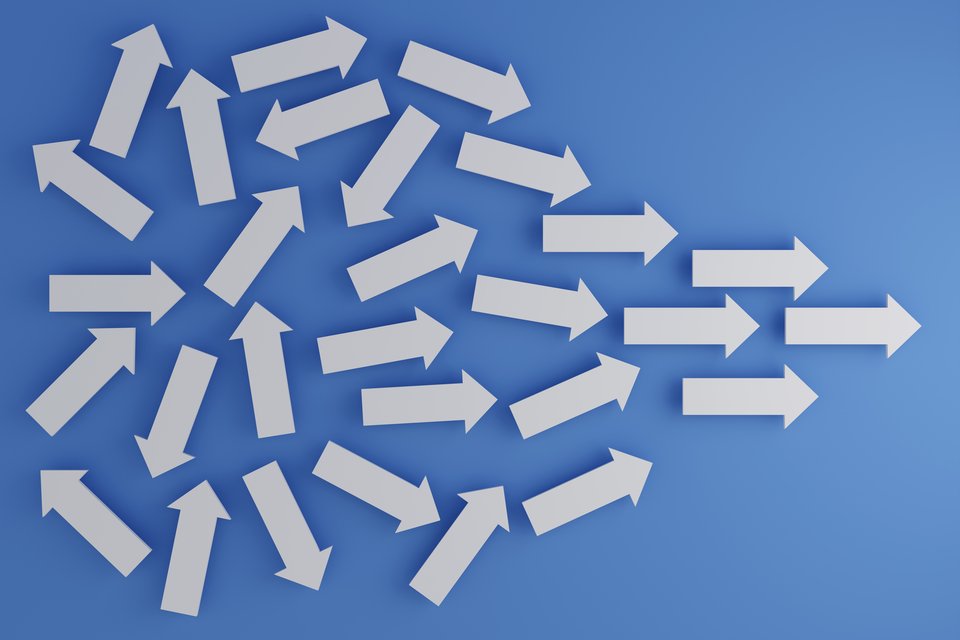 To better deliver value to their organisation, forward-thinking legal teams have shifted their focus to measuring outputs over inputs. This refocusing enables legal teams to boost their efficiency, as time spent on matters is no longer an indicator of value or a badge of pride. Knowing how to measure your team's output can be challenging and sometimes the smart move is to bring in legal delivery experts to lead the way.
Historically, lawyers have tended to measure their value by their inputs – the most straightforward example being billable hours. Of course, it wasn't as one dimensional as that, there has always been value ascribed to their legal judgement, how they operate and their ability to distil complexity. But the measurement of value has been shallow, largely because charging by time is easy. And it's this easy measurement that's become a blocker to innovation and collaboration. While in-house teams have moved quicker than traditional law firms in adopting more modern methods, there is still much room for growth.
Shifting from inputs to outputs
In our 2021 report, Trust: An Antidote to Uncertainty, we uncovered a shift across in-house teams from focusing on inputs toward a greater emphasis on outputs. We surveyed 183 in-house legal professionals across the world. One Group General Counsel at a leading UK media company told us:
"Outputs are more important than inputs – [we] need to demonstrate value more than ever as there is always somewhere cheaper…to which legal work can be outsourced. Value can't be about cost but must be about quality and making a difference."
The contention here is that legal teams need to demonstrate value more than ever, otherwise they risk being outsourced or rationalised. Value is directly linked to your team's output, and since "you get what you measure" (to paraphrase Peter Drucker), you need to measure output. This is of course overly neat, but the challenge is clear: start measuring your output.
The measurement challenge
The hard part isn't deciding to measure output – it's figuring out how to best do it. The temptation of billable hours is that it's easy to track and report on. For output, you need more thought about what to track. Further, what you track will not be universal – it's something that will likely be bespoke to each legal team. For some, the volume of commercial contracts delivered will be vital, for others the outcomes of litigation disputes will be paramount.
Beyond the more obvious outputs, it's worth thinking creatively and to consider measuring the secondary and tertiary impact of your team's legal service delivery. For example, the overall reduction on time spent settling commercial contracts can be a direct revenue lever, sometimes broadly referred to as "speed of business". By pulling a bit further on the thread of your efficiencies, you can more easily bring along other parts of the business. Further, if you can demonstrate to sales that you're returning contracts to them 45% faster than before, you're sure to get more buy in and positive behavioural change when rolling out future process changes.
Send in the experts
It would be unfair to ask members of your legal team (or even yourself) to suddenly become experts in business management and reporting. This isn't something that is taught at law school and there is typically little instruction on these matters at traditional legal practices. Not only unfair but also hazardous to the correct implementation of output measurement. You may end up collecting the wrong data or gathering "data for data's sake".
LOD has been helping legal teams around the world become more output focused. Our Managed Teams have worked with companies of all sizes to improve and optimise the workflows of their legal departments. They're run by delivery experts who are specialised in managing the intake, triage, and assignment of legal tasks. Within the Managed Teams, the lawyers and paralegals are all experienced in-house experts, so legal teams can be confident that the outputs achieved are of the highest quality.
In-depth data reporting is core to the success of Managed Teams as it highlights areas for improvement and efficiencies, allowing the removal of repetitive tasks, double-handling and for automation to be built-in. In their drive to prioritise outputs across the full spectrum of the legal function, our Managed Teams are supported by our legal ops & tech consultants and tech implementation through our SYKE brand.
Conclusion
Deemphasising input measures and focusing on what your team delivers to the business will bring a broad range of benefits – easier collaboration and the more efficient delivery of legal work. It helps send the right work to the right people. It also helps you move forward as you can optimise your workflows based on proper data capture and reporting. If it seems a little overwhelming, don't be afraid to get experts in to help you on your journey!
You may also like
Measure Your Impact: 8 KPIs for in-house legal teams
Read article
How to be a trusted advisor
Listen