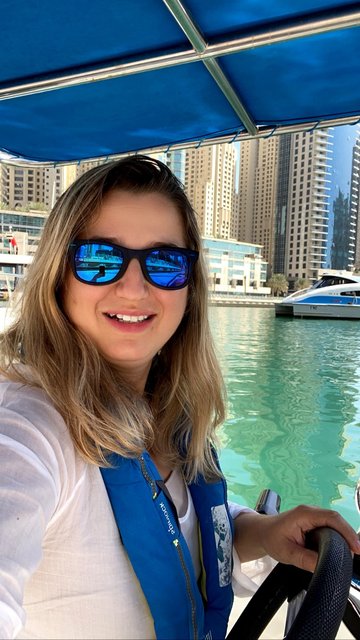 What attracted you to the LOD model?
The amazing opportunity to venture into new fields, work with new people from diverse backgrounds and acquire an immense amount of knowledge in new areas. Before I joined LOD, I had been a banking lawyer for over 10 years with a progressive career chartered into managerial roles. In the last few years of my banking career, I noticed that the tasks became repetitive and less challenging, and I was not enjoying practicing law as much as I did when I was a junior. LOD provides me an excellent opportunity to venture into new areas of law and business. I was also impressed by the fact that LOD considers best suited clients for your experience and preferences. It provides opportunities in various sectors and projects and options to work hybrid and/or remote.
Tell us about your time with LOD and how it has supported you in your career.
After I moved to Dubai in 2017, I wanted to take the year off. When I decided to get back to work, I came across LOD which totally changed the way I viewed the rest of my career. From the get-go, my first assignment was with a global telecommunications company. I was then seconded to a major Dubai Freezone Authority, specializing in compliance matters. Since October 2021, I have been working for a leading management consulting firm. My role with LOD allowed me to meet and work with some amazing lawyers and gain exposures to businesses across different sectors. I now have a wider network and knowledge on areas that I was not specialized in before and can't wait to learn more. My experiences are leading me to the new opportunities to come.
How has your experience been working with LOD clients?
I had the chance to work with local and international companies. Every company has a different management style, but in every one of my assignments, the legal teams welcomed me with open hearts. Depending on the terms of engagement, project itself and pace of the legal department, in some cases you have a few days to settle in and in other cases you need to hit the ground running from day one. In addition, the LOD team is there to support you in whatever you need, which makes it comforting and helps you focus on the assignment.
What are the best things about being an LOD Consultant?
The massive opportunity to learn and try new things is really something exciting. Chartering into unknown waters and meeting interesting people certainly helps you widen your horizons and perspective, while making you a robust, but agile person.
In addition, it's easier to manage expectations regarding personal/professional life when you are a consultant. You can manage your time off in most cases. The duration of engagements are usually 3 to 6 months so if you need a gap, you can easily take it. This means more time for family/ friends and for your own personal development. Your only concern is doing a good job, you spend less time on people management or administrative tasks such as performance reviews, mandatory trainings, etc.
What advice would you give new LOD Consultants starting out or someone considering a more flexible and slightly alternative legal career?
If you like taking on new challenges and learning new things, this is the model for you. If you are an adaptable person and a quick learner, it certainly helps immensely and makes it more fun. With the everchanging needs of the global legal market, this is a great way to keep yourself updated for any new challenge.
How do you spend your time when you are not on secondment?
During the pandemic, we started sailing as a family, being at sea is a great way to ease off. I am a fan of being in the desert whenever I have the opportunity, it's one of the best parts of living in Dubai, the feeling of infinite tranquilities. It's refreshing! I also enjoy Pilates and long morning walks around the lake near my home. Last but not least, I love travelling and exploring different cultures and cuisines.