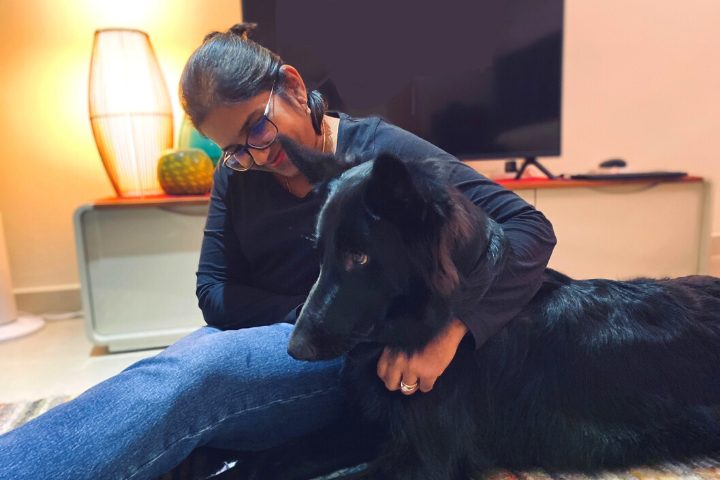 What attracted you to the LOD model?
Before I joined LOD, I had spent 11 years with the same employer in the UAE. Whilst that was an amazing opportunity for which I am truly grateful, I was ready to trade in the security blanket of the comfort zone provided by a senior role in a familiar industry, with familiar work and people. "Familiar" had to go – I was ready and fortunate enough to be in a position to exchange the predictability of a permanent role for one that allowed me to work in different companies, across different industries, under different management styles and with different people.
And it was at this time that I came across LOD, which offered exactly that. The LOD model as far as my experience is concerned, does not pigeon-hole a candidate to specific industries or specific types of work based on their previous experience only. LOD takes a more holistic approach based on the personality, skill-set and overall ability of a candidate to match them to a secondment that is a good fit across all those factors. And since these factors are dynamic and change continuously, it opens opportunities across companies and industries which would otherwise be difficult to break into with industry-specific experience. This has been the most appealing factor of the LOD model for me – the diverse opportunities that it provides.
Tell us about your time with LOD and how it has supported you in your career.
LOD has been amazing not just for my career and its trajectory, but also on a personal level. Career wise, after four very unique but interesting secondments, my UAE experience which started with luxury real estate, investment and hospitality, now proudly spans across telecommunications, facilities management, payment services, fintech and most recently, pharmaceuticals. Additionally, I have also had the opportunity to work with different management styles and have had exposure to a variety of legal tech and systems which I would otherwise not likely have had access to. The ability to tap into and learn from these resources is amazing.
On a personal front, identifying as an LOD Consultant and being part of the LOD team who have been exceptionally supportive and encouraging throughout my journey and always there to celebrate my successes, has given me a sense of belonging that I have not experienced in previous permanent roles.
How has your experience been working with LOD clients?
The experience has been great. Every client and role is unique and provides different experiences and learning opportunities not just in terms of work-related experience but also in people management skills, which is equally important. In addition, the fact that all my secondments have been with multinationals and in roles that are as diverse as the companies themselves, has presented a huge learning curve for me - from being thrown into the world of payment services and fintech to suddenly being asked to curate and carry-out training related to Anti-Bribery and Anti-Corruption policies for the employees of a pharma client, I am amazed at how far I've come in being able to assimilate quickly into a new secondment with the knowledge, skill and confidence to perform the role in a totally new industry and environment.
What are the best things about being an LOD Consultant?
For me, it's the diversity in the experience. After 20 years as a legal professional, I am still very much invested in my career and growth but would like to do it on my own terms. That means having the opportunities to work in different roles and in different companies without the pressure of having to deal with company politics, difficult co-workers or partake in the hustle and generally having the ability to walk away after an assignment (or having the choice to extend and stay on for longer). The breaks between secondments are also a big plus. This is what LOD gives me.
What advice would you give new LOD Consultants starting out or someone considering a more flexible and slightly alternative legal career?
Keep an open mind – every role and secondment present an opportunity to learn. Embrace the breaks in between secondments. That's the whole point of this model.
How do you spend your time when you are not on secondment?
Just living life, soaking it all in, spending quality time with the family, pottering about the house – it's really about balance. We also have a black German Shepherd called Luna who is the love of our lives, so I imagine she'll be the biggest beneficiary of my next break after my current secondment. Sorry kids!