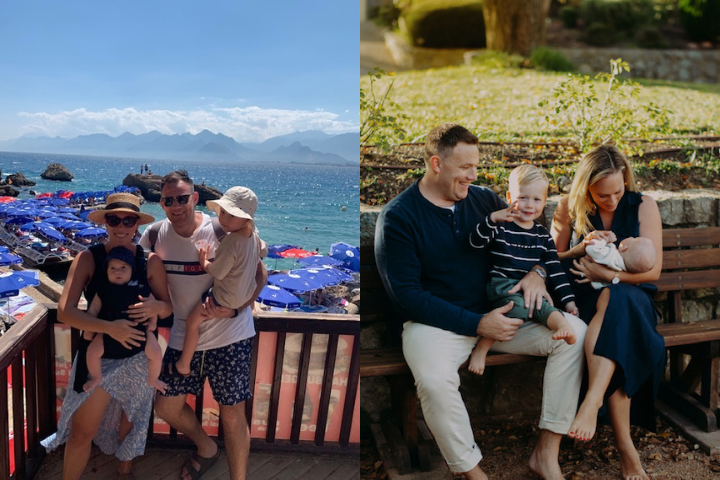 What attracted you to the LOD model?
Flexibility and opportunity! Over the past 5 years, I have moved around Australia and Internationally for my husband's job (they call us 'trailing spouses'!). At each move, I looked for an opportunity to keep my career going but provided me an opportunity to take care of my young family. When we moved to Oman, I needed (or more so wanted) a job that allowed me to be present at home for my young children as my husband is often travelling or working long hours. For us as a family, LOD provided the perfect balance of flexibility, career opportunity and mental engagement for me as a mum of young children living in the Middle East who wanted to keep her career going.
Tell us about your time with LOD and how it has supported you in your career.
I have been engaging with LOD for about 18 months and am on my first secondment with Bacardi in their Middle East, Africa and Asia business. It has been the most wonderful, fulfilling opportunity to be working again after taking 18 months away from working after our move to Oman and then having our second baby. Working with LOD has allowed me to gain experience in the region, which is really critical as a working lawyer here. It has allowed me to get my brain working again and prove to myself that I can balance mum life and working life. Most importantly, it has been a wonderful skill-building experience and adds invaluable experience to my resume.
How has your experience been working with LOD clients?
I cannot speak highly enough of my experience working with LOD clients. To begin with, the LOD team were magical at managing both my expectations and the expectations of the client(s) prior to the engagement. They went above and beyond to ensure I was briefed properly on the role, given all the information I needed to commence the secondment and succeed at the secondment, and was set up properly with all of the systems / tools I needed. During the first couple of weeks, the support I received from the LOD team across the business was incredible – there were constant check-ins, key people were always available to troubleshoot any concerns or issues and, in general, the team just cared that I was ok and that it was a positive experience. Overall, I have been so impressed at the LOD business model and the tools provided to consultants to do their job.
What are the best things about being an LOD Consultant?
Did I mention flexibility? For me, the flexibility LOD has provided me in being able to balance home and family life with keeping my career going has been invaluable. I cannot express this enough. It is the best career decision I have made during this season of life for me.
One other important point is that the career opportunities are immense. The vast number of secondment opportunities provides such an exciting opportunity for career, technical and personal development.
What advice would you give new LOD Consultants starting out or someone considering a more flexible and slightly alternative legal career?
A move to the LOD model may seem scary – I get it. The (perceived) lack of job security, the high requirement for adaptability and quick on-the-job learning can be hard to comprehend. However, LOD set you up for success from the beginning and you feel supported and secure as you transition to the flexible, alternate model.
There is always a period of learning for each new secondment. You need to learn how to work with new people and in a new organization at the start of every new secondment. Even though this can be a challenge, the additional 'soft' skills that it gives you will only serve you in the future.
How do you spend your time when you are not on secondment?
Did I mention I have young children? When I am not getting 1000 snacks, picking up toys, stopping a wrestling match or trying to get my baby to understand that it is nap time, you will find me in the kitchen cooking, doing yoga (although this is a rarity these days), at the beach or simply enjoying time with my family. I love to take photos and entertain, so more often than not, we are surrounded by good friends, good food and always good wine.