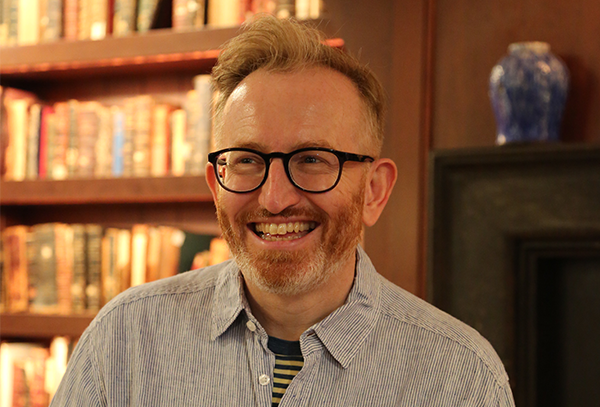 Why do you like doing what you're doing?
I like having a variety in my life. The reason I enjoy working with LOD is that it enables me to be a lawyer and do other things professionally and personally that I enjoy at the same time.
How would you describe your experience working with LOD clients?
A lot of my assignments have been long-standing, going on for years. In fact, I was the very first lawyer to go on assignment with LOD back in 2008 so I've been around since the beginning.
When I started, my first assignment with a large telco was supposed to be 3 months and ended up being 4 years. One of my other assignments with a professional association is still ongoing and has now lasted 9 years.
What work do you do and what's the most interesting thing about it?
I'd describe it as general commercial: commercial contracts, IP and data protection.
The best part of in-house roles is advising the business on what to do and having a direct impact on the way the business carries out its day-to-day activities. I draft a lot of contracts, ensuring that the client is protected and its contractual arrangements are well-documented.
Contract drafting can be creative in a way because sometimes there are no templates. The more you do it, the more confident you become in the language you use and making it simple can be an art. And this is a vital part of this working model because clients who are using LOD want lawyers who provide clear and easy to understand advice and contracts, not obscure legal language.
What would you advise other lawyers who are considering working flexibly?
For anyone who feels like their advice gets lost in the ether in private practice, I say try being an in-house lawyer. For me, it's been much more satisfying to be directly involved in the client's work.
And if you don't want to commit to an in-house role straight away or if you want to give yourself the time and opportunity to do something else that you love, I can't recommend LOD enough.
How do you spend your time when you are not on assignment?
The reason I started working with LOD was because I had just set up a film production company. At the time we were making training films and starting to produce short films (fiction dramas). So LOD provided the ideal opportunity for me to earn money as a lawyer and to carry on pursuing the production company. That's how I was able, with my producing partner, to develop it further so that now we produce podcasts and full-length feature films. We are close to completing a feature documentary (about a human cyborg) and are in pre-production with a well-known director on a drama feature for which my partner and I wrote the screenplay (adapted from a Dutch novel).
Fun fact - my production company produced the very first LOD promo film.
---
Photo credit: Amalie Heath Born