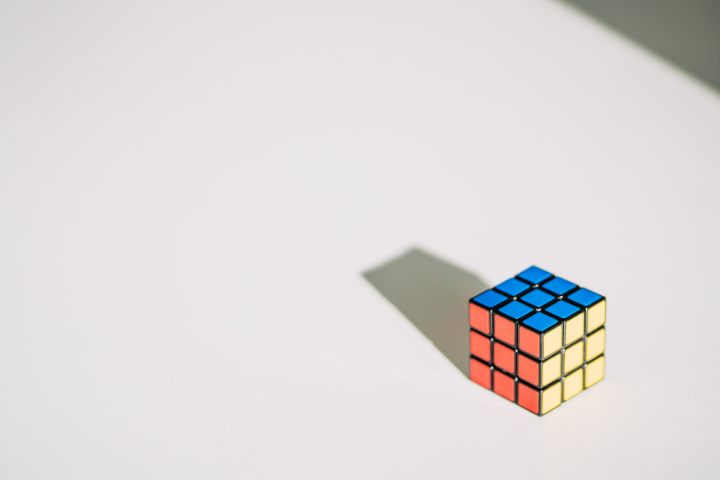 SUMMARY: In-house legal teams sit on a mountain of useful data. Progressive teams leverage this data to create efficiencies, anticipate problems faster, better allocate team resources and boost organisational speed.
However, unglamorous work is typically needed to structure the data before reaping dividends. External experts can be a great help to get your house in order and avoid false starts - critical for driving-up user adoption. With the right tools and training, you can take your legal team's performance to the next level.
---
In-house teams have historically struggled to get a simple overview of all their different matters, contracts, and workloads. While other organisational functions have transformed to embrace and leverage data, legal has often been a laggard. This is no longer the case for many organisations as legal teams are now embracing data intelligence to boost their effectiveness. With a greater use of data comes better visibility of what is going on within the legal team – this enhances the decision-making capability of General Counsel and the reputation of their team. But what is the best way to start thinking about harnessing data?
Data, data everywhere
The first thing for in-house leaders to consider is what data points are useful. While the utility of different data might depend on your sector, there are a few broad items that will apply to most teams. These include: total number of contracts, types of contracts, average matter turnover time, quantity and variety of requests to legal, team utilisation etc. Mature legal functions can go a step further and use their structured contract data (and metadata) to gain key insights into their work and get a real-time view of all upcoming contract renewals – more on this later. This can help you optimise your workflows by revising your processes to reduce known frictions.
A quick word of caution for legal leaders – just because you can track a data point doesn't mean you should. Too many data points will reduce the overall effectiveness of data intelligence by obscuring your insight with information overload. Typically, tracking 10-20 different data points is best.
Cool, calm and collected
Once you've identified which bits of data (pun intended) you're going to use, the next step is to think about how to collect the data. This step is quite dependent on the size of your in-house team and which data you'll collect. For lean in-house teams, it may be appropriate to collect data into a no-frills Microsoft SharePoint or Google drive. If you are part of a large multinational, you may look to more sophisticated CLMs and matter management tools that have been designed to manage greater volume.
But tools are only part of the picture here. Change management and data hygiene are two key elements that focus on the behaviour of your team and its trusted partners. This human element is critical and often the reason that large-scale legal function projects can stall or false start. Legal leaders need to be realistic here about their team's capacity and capability. Asking a junior, tech-savvy lawyer to take on a digital transformation project 'on the side' is a recipe for disaster.
If you don't have in-house bandwidth, bringing in independent providers like LOD and SYKE can provide you with professionalism, without distracting your team from their priority tasks. Using a Managed Team from LOD can not only lift an entire workstream off your table but also provide you with an overlay of data intelligence. If you're a leader looking to perform a large-scale digital transformation effort, SYKE can provide end-to-end project management and capture vital intelligence from your contracts.
Getting altitude and visibility
Once you've identified and collected the data, the next step is to make sense of it. While the first layer of analysis might be obvious (we've completed X number of contracts), the greater insight is often found in the second layer. For example, you might discover that contracts with Clause Y are taking longer to complete and are holding up business speed. Insight one is that contracts are taking longer, whereas the second-order insight is that we need to review the importance of Clause Y and possibly re-calibrate the clause to reduce hold-ups with counterparties.
This isn't to say that the first layer of analysis isn't valuable. It certainly is, especially for those who report to a Board about legal function performance. What legal leaders need is both sets of insight. The altitude provided by the initial data gives you a clear snapshot of the state of play. The secondary analysis then gives you the visibility to anticipate problems and troubleshoot points of friction faster.
Taking it to the next level.
Equipped with both reliable data and astute analysis, you can make better decisions. You can shift your team from being reactive to proactive. An easy thing to say, so let's try and ground that in an example. When COVID-19 hit, many legal teams needed to identify which contracts contained force majeure clauses. Those teams who were already proficient in their data and contract management could manage their business relationships at speed. Those teams who were data deficient took longer as they had to manually sift through their contracts. Something to further consider, slowness can feed into the reputation of your in-house legal team.
Horses for courses
In-house legal teams are a diverse species. As such, there isn't a single solution type for all. When considering your team's data intelligence, it's helpful to think about a spectrum of solutions. For some leaner teams, the smart use of a simple contract repository can make a huge difference. For some larger teams who manage high volume contracts, you may require a more dedicated solution to see dividends that can move the needle. Whatever your size, it's important to be able to work with trusted and experienced people, whether they're internal team members or external partners.
Conclusion
Data fluency is only going to become more important. In fact, we believe that it will become essential. In-house teams are now leveraging data and they're seeing the benefits it offers to efficiency, team resourcing and reporting. General Counsel shouldn't be afraid to bring in trusted partners to ensure the transformation is fluid and that they're extracting the greatest value possible.
You may also like
Why (and how) in-house legal teams should focus on output
Read more