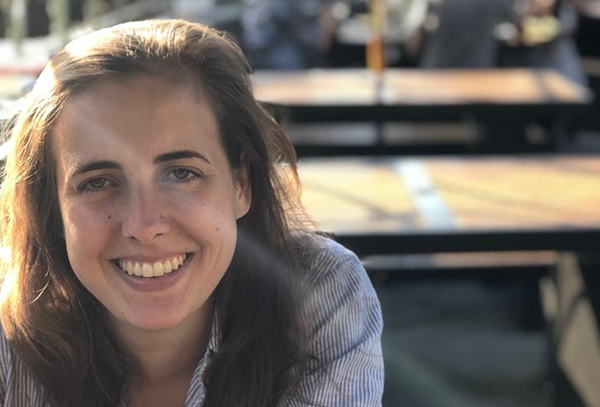 Why do you like doing what you're doing?
I remember realising during the very first week of my training contract that it wasn't quite what I wanted. I liked the academic rigour of law but the environment I found myself in wasn't right for me. I stayed and qualified because I wanted to keep working in law, but I wasn't ready to jump into full time employment in-house either. I wanted to experience different sectors and not be pigeonholed.
I came across your website and read a story of someone who was a ski instructor alongside being a lawyer. That's why I love being a contractor. There is so much flexibility. As a junior lawyer, it allows me to have the freedom not only to try different sectors and areas of law, but also enjoy the things I love – something which is harder to do in private practice and permanent employment.
Tell us about your time with LOD and how it's helped your career.
It was so easy. I gave you a call, sent in my CV and explained my situation. My first interview felt more like a casual conversation – informative and positive – I felt so comfortable. I interviewed with a few of your clients. I really wanted to stay away from a very corporate atmosphere, and when my current assignment came up with a great tech company, I knew it was going to be perfect for me. I've now been there for 2 years.
Tell us about the clients you've worked with - what's that been like?
I've never once felt that I or my work has been looked at differently, or that I've been excluded socially because I'm a contractor. There are some remarkably clever people and really interesting work, and a casual and comfortable overall vibe. I feel very welcome and part of the team. It's an environment that nurtures me to be myself rather than a corporate version of myself.
What kind of work do you do and what are the most interesting parts of it?
I do a business affairs role and it provides a great variety. It's half legal and half business. On the legal side I draft marketing contracts and facilitate them through to execution. On the business side, I work in strategy and operations, making sure the marketing budget is spent correctly and in time with deadlines. I also play a part in stakeholder reporting which showcases the success of marketing campaigns to the wider company.
What's your advice to others considering a similar career?
Please just do it. There's an incorrect assumption amongst junior lawyers that you have to sit in private practice for a few years before you can get a good role. I've seen so many people unhappy doing just that. Working happily as a contractor is possible for anyone, you just have to make the leap!