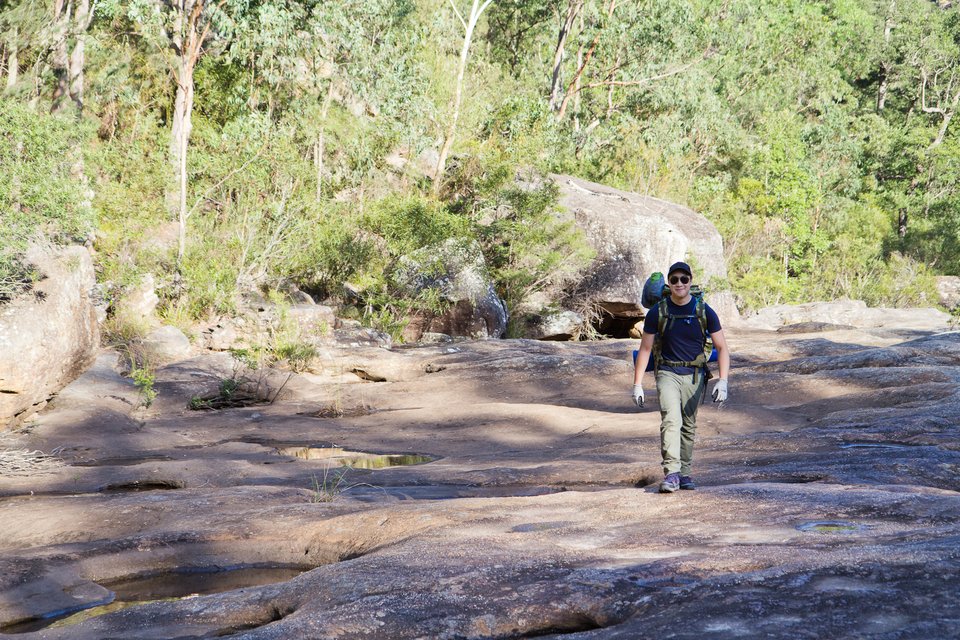 Why did you become an LOD?
Variety of Opportunities: I am one of many individuals who had the opportunity to move throughout different LOD service teams. I am a Legal Operations & Tech Manager | Legal Counsel within the Legal Operations & Tech Team. I started my LOD journey in Secondments and then progressed to LOD Legal.
Further progress with my in-house experience: I have observed that, private practice lawyers who have undertaken secondments at in-house organisations are better lawyers for the experience and gain a broader skill set. In my experience, private practice lawyers who have migrated to 'in-house legal teams' rarely transition back to private practice. This observation applies to me. At LOD, our team of in-house lawyers are unique. We are a team of in-house lawyers that supports in-house legal teams.
Industry leaders: LOD is an innovative law firm which directly challenges the traditional biglaw model. With my varied background of a Bachelor of Computer Science coupled with my Masters of Law, LOD was a perfect fit for me. At innovative law firms, you are applauded for your "out of the box" thinking, differences in opinions and your methodology of problem solving. You get to challenge mainstream solutions and see how you can do it better.
What's the type of work you do as an LOD legal professional and how has your experience been so far?
I am a Legal Operations & Tech Manager | Legal Counsel within the Legal Operations & Tech Team. Equipped with a Computer Science and a Legal background makes me ideal fit for this team. I mainly assist clients with implementations of contract automation or contract lifecycle management platforms.
"True end-to-end" Contract Lifecycle Management (CLM) Project
I am currently on secondment with one of Australia's leading major airlines (the Client) as a Project Lead (Legal) for a true end-to-end CLM project.
To date, this is one of LOD's largest Legal Innovation Design CLM projects. What makes this challenging is that the client wishes to implement this CLM solution group wide which will also include all of their overseas entities as well. This in turn brings their own challenges as they all have their own IT environments and unique business requirements/legislation.
With a number of organisations, it may be seen that more than half of the contracts that are negotiated are on third party paper. This increases the complexity of the contract review and the duration of the negotiation process, as it involves significantly more negotiation iterations to the relevant contracts.
As Project Lead (Legal), I am an integral part of configuring this CLM solution in implementing the Client's business requirements to ensure they are correctly captured within this solution. I advise and assist the Client's legal team in how to make their contract templates 'automation ready', refine their approval processes and workflows.
This CLM platform is designed to be intuitive and with my assistance, we empower all the Contract Managers by creating a self-service solution to significantly increase speed of legal delivery as well as transparency on the contract approval process. My role also includes being a key person to liaise with various stakeholders to ensure that this project exceeds their expectations.
Helping organisations achieve greater prosperity
Most organisations approach contract management in one form or another. For example, one contract that is drafted will be relevant to a number of varying departments such as Procurement, IT, Legal or Finance. My work on this project will allow a centralised source of truth for all contracts (group wide) and these stakeholders can easily identify the contract owners. By having a centralised solution, it is easy to navigate all of the commitments/obligations for the contract owners and external parties to the contract. Commitment/obligation management from a post-signing perspective for a contract is very important as it allows the Client to easily manage, have data analytics and assign (or reassign to a different employee if anyone leaves the organisation)
What are the best things you've experienced about being an LOD legal professional?
Working in Legal Innovation
Working as an in-house lawyer within the new industry of Legal Innovation is extremely rewarding. Initially, Australia was playing 'catch-up' with the rest of the world on Legal Innovation. In recent years, it is quite the contrary now with Australia spear heading a number of exciting initiatives. It is very lucrative working in an area that may be considered as the 'next big thing' within the legal industry.
When you shift your focus onto a new area with the legal industry, you are betting on yourself as you may run the risk in specializing in an area that may not be relevant in 10-20 years' time. Recent trends can be seen that Legal Innovation, whilst it is important in any in-house organisation, it is generally not the highest priority. Most organisations believe that it is more beneficial to use the funds to increase the head count of lawyers and that would 'resolve' the problem.
That challenge is what drives me. I work with like-minded individuals at LOD who feel absolutely passionate about what we do and convincing these organisations to not only tackle the current workload, but to also look ahead and see how Legal Innovation can help in-house lawyers.
Workplace Culture
I believe that LOD has the right idea of what an ideal workplace culture is. A workplace culture is the shared values, attitudes and the set of assumptions that people in a workplace share. At LOD, we are all quite different in a variety of ways, shaped by our own individual experiences, cultural differences and individual upbringing; however, we are all like-minded individuals who collectively strive for excellence.
Most organisations believe that attracting top talent is enough at an individual level. At LOD, they take it one-step further and truly understand an organisation is stronger as a team than as an individual. Besides your education and professional experience, LOD understands that people need to be compatible and have a shared vision, as this results in a workplace culture that continually feeds positive energy to each other and unlock each other's greater potentials.
What advice do you have for a new LOD legal professionals starting out or someone considering making the move?
Communication – In any workplace, managing expectations is always a skill that you will continually improve on. Do not be afraid to ask for help! At LOD, we have team members with a wide range of skills, experiences and interests.
Problem Solving – It is alright not to have all the answers right away. Take your time to analyse and be ready to present a number of available options with your recommendation(s).
Mindset – No one fits a job description 100% (nor are you expected to). With the right mindset, you understand that you must be able to grow into your role. Whilst education and PQE are important, having the right mindset can be quite important that most lawyers overlook.
Fun! – Be prepared to be proud of your work (recognition), enjoy spending time with your team, to always have your vocals ready for karaoke, and more importantly, to have fun!